your guide to staying safe while
traveling abroad: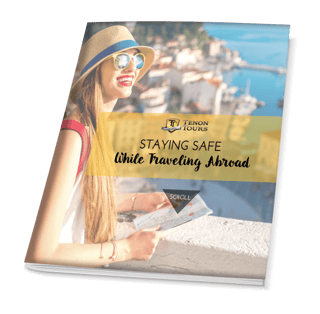 Traveling abroad is viewed in many different ways as of current. As professional travelers, we wanted to compile a guide to give you the best advice for traveling abroad and how to stay safe and enjoy your trip. Most importantly, we wanted to point out why traveling now is more important than ever. In this guide you can learn more about...


Traveling Alone & Best Practices

Standard Travel Tricks

Tenon Tours Exclusive Service: The 24/7 Traveler Hotline

Why You Should Travel Now

& More!