download the Free ireland t.v/film GuidE: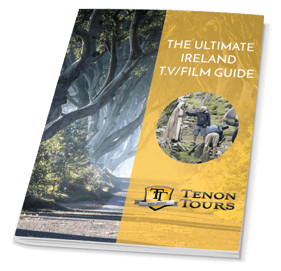 Have a favorite show based in Ireland? Want to see where your favorite movie was filmed in Ireland? Get your free guide and you will learn:
Fun and interesting facts about movies filmed in Ireland
Suggested Itineraries and maps
Over 25 major movies and T.V shows filmed in Ireland
Synopsis of all movies
Filming locations by county and attraction
Touring options
& More!